Don't worry, there are no spoilers here... unless you really want to know who's in the casket (it has been on my mind since the scene from
Through The Looking Glass
)!! It felt like it took forever for them to reveal who was in it and I kept on yelling at the camera man to move his angle. I sort of guessed it about 2 minutes before they showed us. I swear! My friend was there to prove it.
Not that he cares about the show... "So Lost is on? That's kinda an important thing right?" was his response when he had called me early. He just doesn't understand.
Anyways, so apparently the show is about some people on an island. And an archipelago is a chain or cluster of islands. So these next songs are not only appropriate but damn good. Both have a completely different feel to them.
John Dahlback
's sounding more exotic with his trademark melodies and
Gui Boratto
's track filling out any room with his atmospheric synths.
Both have had their albums released by German record labels but Gui Boratto (Kompakt) hails from Brazil and John Dahlback (from his own Pickadoll Records) from Sweden.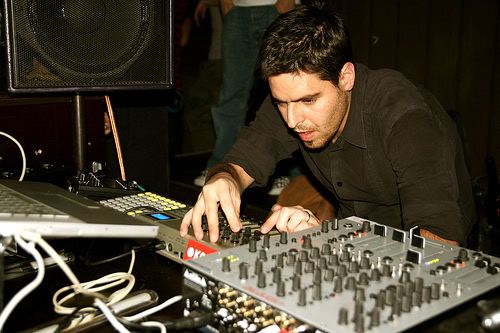 Gui Boratto's track is from 2005, before his acclaimed debut,
Chromophobia
(people are constantly asking me about the track
Beautiful Life
from that album when I play it out).
MP3:
Arquipélago (YSI)
After messing around with his dad's Atari computer to make music John Dahlback released his first demo in 2000 at 15 years old! By 2005 he had started his own label Pickadoll Records with an impressive line up that included Laidback Luke, Robbie Rivera, Sebastien Leger and Dada Life.
Houses Of The Archipelago
, is from John Dahlback's just released
Winner's & Fools
LP.
MP3:
Houses Of The Archipelago (YSI)