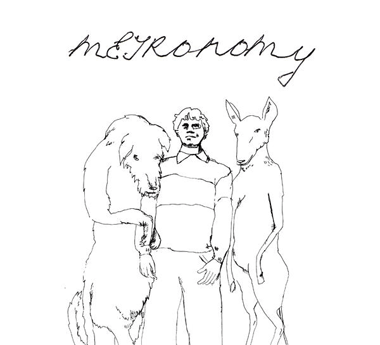 Being a huge fan of
Metronomy
(signed copy of
Pip Paine (Pay The £5000 You Owe)
anyone?), I listen to any recommendations he makes. Particularly if the band is a side project of bassist Gabriel Patrick. No worries, he is still part of Metronomy. In fact they are embarking on a headline tour through the UK in February and March and their new album entitled
Nights Out
has been submit to their label. (Note, I find it strange that Metronomy is one person but has band members, so I apologize from switching between he and them) Aaaaannnyyywwaayyss... isn't this a funny keyboard?
As far as the new band, its name is
Your Twenties
and their music has melodies reminiscent of 60's pop. Plenty of humable melodies (is that a word?) and catchy hooks
Check out a few songs on their
MySpace profile
. I cannot stop playing
Caught Wheel
. I like how it is a play on cart wheel. I wish I had some music of theirs to post or a video but seems like they are still in the demo phase.
Your Twenties has a few shows coming up in London next month.
Feb 4 2008 //8:00P - DURRR @ The End, WC1 London, London and South East
Feb 5 2008 // 8:00P - Club Skulls @ The Old Blue Last London, London and South East
Feb 8 2008 // 8:00P - Put It On @ The Trinity, Harrow North West London, London and South East
Feb 11 2008 // 8:00P - Wolfboy @ The Amersham Arms Saaaf East Lahndahn
The
Love Is All
remix album appropriately titled
Love Is All... Mixed Up
is awesome. Then again you cannot go wrong with getting remixed by Hot Chip, Optimo, Chicken Lips and Studio (and Metronomy). They hail from Sweden and have had a few high profile appearances such as touring with Maximo Park and being featured on Peel Sessions in the UK. They are currently signed to What's Your Rupture with label mates The Long Blondes.
So here's a little diddy that ties this whole post together and a b-side or something from Metronomy.
MP3:
Love Is All - Spinning and Scratching (Metronomy Remix) (YSI)
MP3:
Metronomy - Heart Rate Rapid (YSI)
Oh and here are a couple of Metronomy videos including their newest one for
Radio Ladio
(it's a
featured video on YouTube's home page
today!)
.
First up is
Trick or Treatz
.
Trick or Treatz
Radio Ladio


By the way, the whole point of this post when I started was to highlight Your Twenties, so at least check out their tracks. I got carried away with all the side projects and remixes and videos etc...