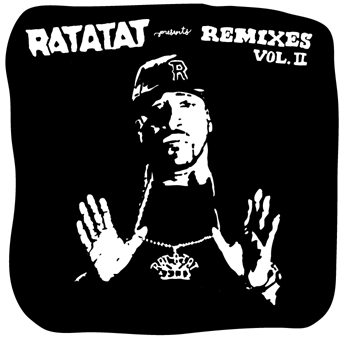 Wow, that last Radiohead post is still warm and now I see that
Ratatat
is also releasing a free hip hop EP. However, the details are a little different. Instead of a hip hop producer remixing the rock band, it is the rock band performing the remixes of hip hop classics.
They DJ'ed my friends party at the Darkroom in NY a couple of years ago and pretty much played hip hop the entire night (you could divide the hipsters into two groups, either they were breaking it down on the floor or taking their vodka cranberries and going outside for a smoke) . Anyways, after these remix volumes I guess you can say the guys like their hip hop. Glad to see their set list has increased since I saw them DJ. They were playing some extremely played out (by Miami standards?) cuts like
It Takes Two
and I swear I heard
Ice Ice Baby
.
Here are some of the artists these guys tackle on this volume :
14 new remixes featuring: Bun B, Biggie Smalls, Jay-Z, Slim Thug,

Devin the Dude

,

Young Jeezy, T.I., Beanie Sigel, Pimp C, Ludacris, Young Buck, Saigon,

Juvenile, Z-ro, Memphis Bleek, Kanye West +exclusive tracks from Despot and Beans...
Get the entire EP here! Warning (for Ray.. hahaha) it's hip hop. It's not an rock song with some verses on top of it.
ZIP:
Ratatat Classics Volume 2
And a few samply samples:
MP3:
Jay-Z and Biggie Smalls - Allure (Ratatat Remix)
(YSI)
MP3:
Z-Ro, Devin The Dude & Juvenile - The Mule
(YSI)